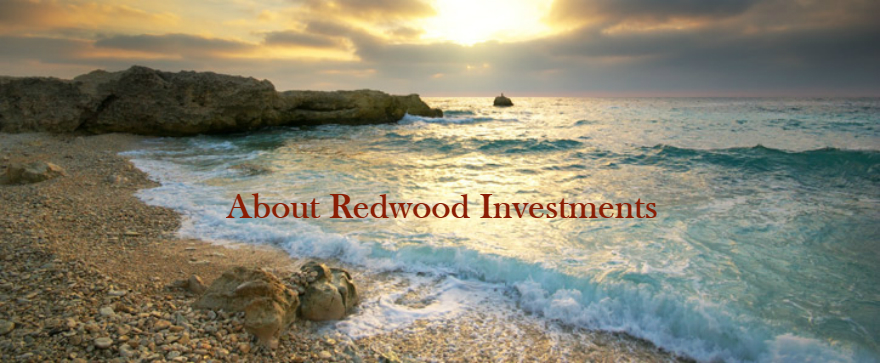 You've spent a lifetime patiently saving your retirement assets. You deserve an advisory partner dedicated to helping you achieve everything that is important to you.
Serving a select group of successful individuals and families nationwide, Redwood Investments provides comprehensive customized financial planning, coupled with experienced portfolio management seeking to help protect and grow your wealth.
What you can expect from Redwood Investments:
Personalization: We begin our wealth management process with a simple concept: It's all about you. You goals and your values guide the creation of a unique and personalized wealth management plan tailored to help protect your wealth and provide the income you need to live the life you deserve.
Tailored, thoughtful investment consulting: You are unique. Your portfolio should be as well. Your customized investment strategy is designed for your particular growth objectives, income needs and risk tolerance. Asset management is not a "one-size fits all" proposition.
Small town dedication: Headquartered on the coast of Mendocino County in Northern California, we approach each client with the dedication you find in a small community. Our advisors spend every day working directly with our clients acting as their personal Chief Financial Officer, helping them pursue everything that is important to them with an unparalleled level of service.
Big city sophistication: Redwood Investments combines the dedication found in a small community with integrated technology and a comprehensive investment selection. Working with the largest independent broker-dealer in the country, LPL Financial*, our advisors have access to some of the best research and planning tools in the industry; all with one purpose: helping you protect and grow the wealth you've spent a lifetime acquiring.
*As reported by Financial Planning magazine, June 1996-2018, based on total revenue.